Details

Hits: 11911
In order to embrace IND4.0 working environments in a company, the training and qualifications of its skilled workers must be adapted to meet the new requirements of this interdisciplinary approach. For example, service engineers not only need practical mechatronics experience but also knowledge of IT infrastructures so that they can work at a high level to rectify machine standstills as quickly as possible. Interdisciplinary competencies are growing in importance, which is why it is necessary to adapt the skills and abilities that are taught for the various trades. Knowledge in Industry 4.0 as an enabler to Global Manufacturing is considered important for business development and entrepreneurship, innovation, and competitiveness of SMEs based in the partner countries. There is a need that HEI stakeholders in this case a University from Iceland and one from Romania, cooperate with industrial stakeholders, in this case represented by a Chamber of Commerce (RO) and a technical consulting bureau (MT) forming part of the EU's Digital Skills and Jobs Coalition, to join forces to take action and develop a means by which to prepare people able to embrace the challenges being brought about the fourth industrial revolution. Of relevance to the EEA Grants Programme is the fact that the main objective of this project is to thus develop innovative training materials in order to train and equip HEI trainers with Industry 4.0 relevant knowledge skills and competences. The high level quality for these materials will be guaranteed by the quality of the project's partners that collectively have a body of expertise on Industry 4.0, technological entrepreneurship, SMEs as well as Global Manufacturing.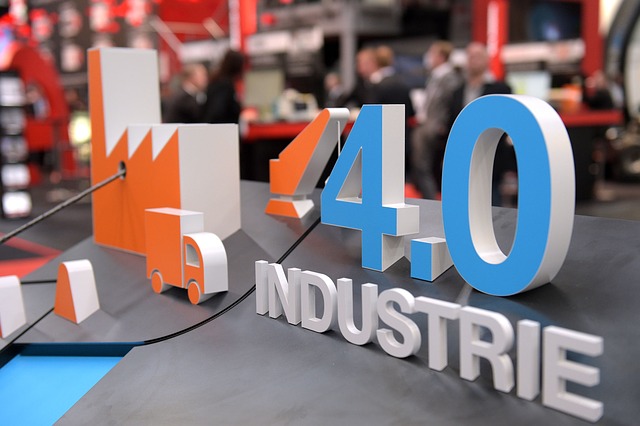 The manufacturing sector is increasingly becoming global, with companies that design and manufacture components, parts and finished products for other companies, exploiting expertise, raw materials, manufacturing capabilities, cost, and an efficient supply chain that spans across the globe. It is hence not a coincidence that industry is undergoing the 4th industrial revolution (IND4.0). Computers, automation systems, robotics and other technologies are being connected together through the internet-of-things (IOT) to setup what are known as Cyber-Physical Systems (CPS), aimed at enhancing operations, flexibility and a number of other key business performance metrics. This IND4.0 coupled with a shift towards global manufacturing (GM) or global digital manufacturing (GDM) is increasingly changing the way companies do business. It is consequently also influencing the skills set they expect from their workforce to cope with this new challenge. The EC report A New Skills Agenda for Europe states that 39% of companies currently have difficulties finding suitably skilled ICT professionals. At the same time, EC reports clearly reveal that SMEs accounting to about 70-85% of the workforce in different European Economic Area (EEA) countries. Thus, current and future workers employed across EEA countries, in either large countries or small island states such as IS and MT, or by micro-SMEs, SMEs and/or multinationals, need to have a set of skills and competences allowing them to adapt to working methods and opportunities arising from IND4.0 and GDM.


Details

Hits: 2599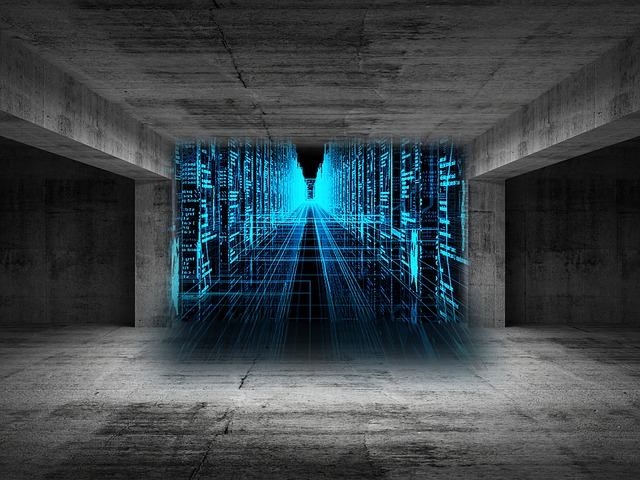 The MAGIC project partners have been chosen in such a way as to ensure a good balance between experts in digital manufacturing technologies, entrepreneurship, science and engineering. The MAGIC project thus brings together a number
of EEA entities ranging from HEI, Chamber of Commerce, a private business consultancy entity that will collectively help generate a curriculum and related teaching modules so as to promote research and training in creative and innovative
technological entrepreneurship/knowledge focused on Global Digital Manufacturing for IND4.0. The idea behind the MAGIC project is a spin-off from the previous implemented project, considered as best practice by the financing body (ANPCDEFP) by the same partners entitled ARTE www.camis.pub.ro/arte/. The ARTE project dealt with explaining how the AR can be used to boost entrepreneurial spirit for technically educated persons, via a specific interdisciplinary module common both to IS and RO and strengthened cooperation between the University of Akureyri, Iceland and University Politehnica of Bucharest, Romania, both partners in this present proposal.

      www.camis.pub.ro
University Politehnica of Bucharest is the largest Technical University in Romania greatly contributing to the development of Higher Education.  It has a vast range of expertise in CAD/CAM technologies for innovation and creativity in Technical Engineering, these concepts being taught to students for several years. CAD/CAM technologies constituted an integral part in the training process of a technical engineer. The academic and technical staffs of one of its centers - CAMIS has experience in CAD/CAM and ICT technologies concepts. The CAMIS centre has a vast experience with EU projects. CAMIS centre was involved in Longlife Learning projects with highly appreciated results by the target audiences and end-users, including in the area of AR such as "Joyful adult training using augmented reality"(JOYAR) GRU-12-P-LP-74-B-CZ, Grundtvig Partnerships, 2012-2014; "European SMEs in Computer Aided Industrial Design(euCAD)", 142514-LLP-1-2008-1-RO-LEONARDO-LMP, Leonardo da Vinci Multilateral Project - Development of Innovation, 277534 Euro, 2008-2010; "Transfer Of Best-Practice & Innovation in CAD for Logistics Stakeholders"(LOGICAD), 2012-1-ES1-LEO05-48228, Leonardo da Vinci Programme, Transfer of innovation (TOI), 2012-2014.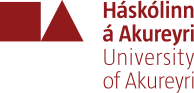 english.unak.is
The University of Akureyri (UNAK) currently operates in three schools:  School of Humanities and Social Sciences, School of Health Sciences and School of Business and Science. UNAK has emphasized on offering on-line and flexible learning and currently 46% of the students are distance learners through recordings and study material uploaded on a Moodle platform, video-conferencing together with on-campus work weeks.  Of relevance to the ARTE project is that UNAK's future vision (Strategy 2012-2017) states that "The university is particularly keen to utilise the possibilities of phase structured and flexible courses, as well as of traditional on-campus courses, encouraging cooperation with knowledge centres which operate in rural areas and which are a source of innovation and entrepreneurship".    Furthermore, the strategy states that in order to grow as an educational community, UNAK plans to "-follow the latest developments in information technology and upgrade technical equipment for study and teaching; -Train and support teachers in order to improve their skills in educational studies, teaching techniques and syllabus creation, especially pertaining to phase structured and flexible studies in active cooperation with domestic and foreign specialists".  UNAK will thus contribute to the curriculum design and testing  of the ARTE courseware.  

    www.mecb.com.mt
MECB a corporate member of the Malta Chamber of Commerce, Enterprise & Industry  is  a technical consultancy bureau providing specialized training and technical support services including mentoring in a range of technologies and methodologies including AR.  MECB  has experience in  a number of EU funded  projects including being member of the Steering Committee and leading Work packages such as in JoyAR (Joyful Adult Training using Augmented Reality, www.mecb.com.mt/joyar, Grundtvig Partnership Grant of Eur 16,500, running from 1/8/2012-31/7/2014),   PYE (Promote Youth Entrepreneurship, www.mecb.com.mt/pye, Leonardo da Vinci Partnership, Eur 16,500 running from 1/8/2012 - 31/7/2014) and euCAD (Amplifying Skills for EUropean SMEs in Computer Aided Industrial Design, www.mecb.com.mt/eucad, LdV Project, Total Grant of  Eur 375,0000 running from 1/11/2008 - 31/10/2010). MECB will be instrumental in providing AR expertise in the ARTE project.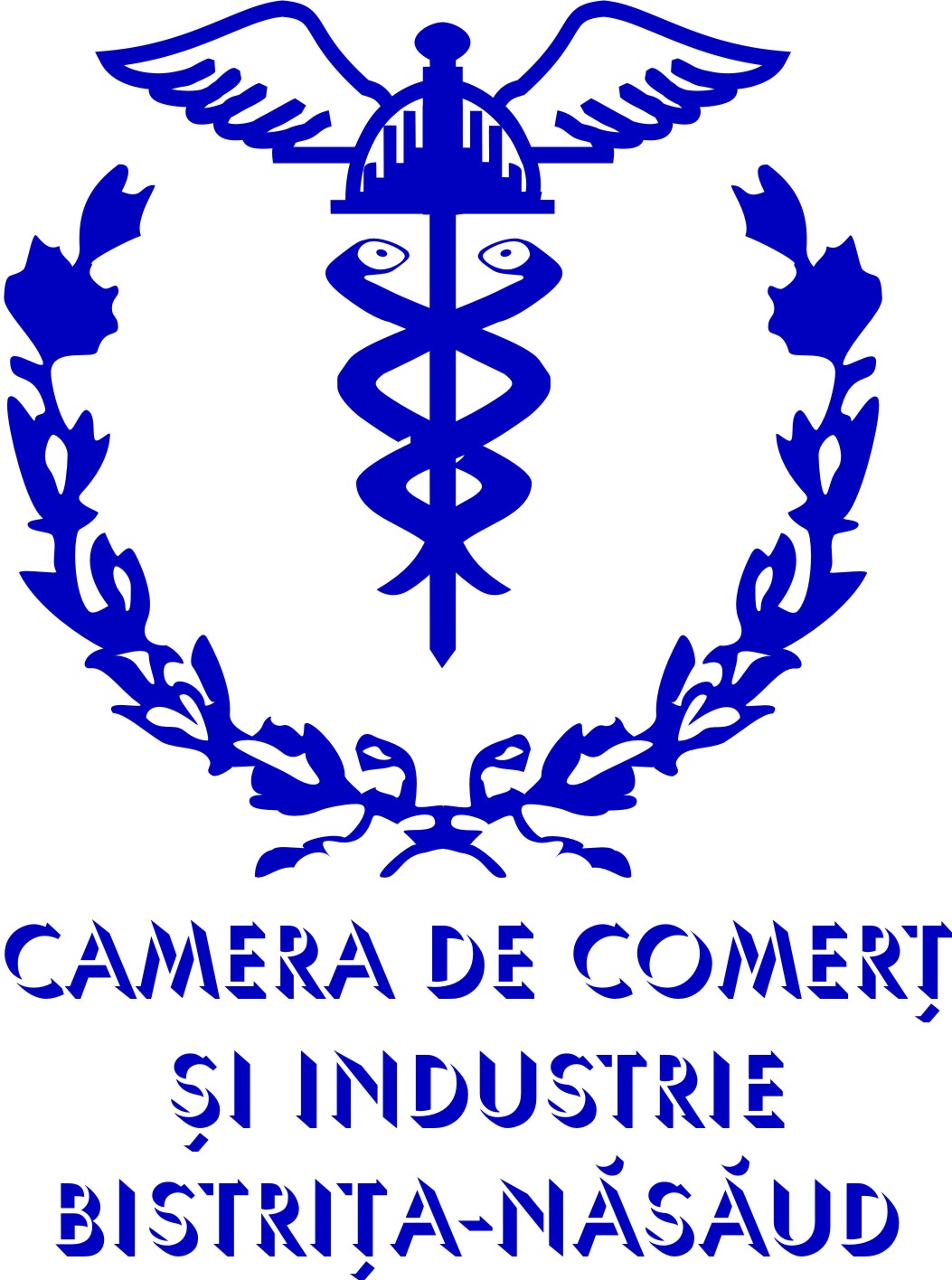 www.cciabn.ro  
The Chamber of Commerce and Industry of Bistrita Nasaud County (CCI BN) is an independent, non-governmental entity, being involved in  business development, business consulting, training and project management areas of specific expertise and competence.   CCI BN is certified as a Technological Transfer Centre and has close working relations with Enterprise Europe Network. The Chamber is part of Romanian Chambers of Commerce and Industry Network having 41 members all over the Country. The Chamber host Bistrita Europe Direct Information Centre having access to a network of around 500 Centres along Europe. More information www.cciabn.ro.   Of relevance to ARTE is that CCI BN has experience in several EU cooperation projects such as: European Social Fund, Leonardo da Vinci, Grundtvig, Phare, USAID, UNCTAD, GTZ, Asia Invest, FP6 and European Social Fund. CCIBN has experience in  a number of EU projects related to entrepreneurship and business skills including  : BIS NET, European Social Fund, 2007-2010, "Regions for Jobs", European Social Fund, 2010-2013; HENGE, Longlife learning project, 2011-2013; EU4US, Longlife learning project, 2010-2012.
Details

Hits: 2008
Project coordinator:

CAMIS Center
Universitatea Politehnica din Bucuresti

Facultatea IMST, sala CE210-212, CK105
Splaiul Independentei 313
060042 Bucuresti, Romania
Responsabil proiect: Prof. Catalin G. Amza
This email address is being protected from spambots. You need JavaScript enabled to view it.
+4 021 402 9541
@UPBCAMIS
Details

Hits: 6828
Project coordinator:

CAMIS Center
University Politehnica of Bucharest
IMST Faculty, room CE210-212, CK105
Splaiul Independentei 313
060042 Bucharest, Romania
Project manager: Prof. Catalin G. Amza
This email address is being protected from spambots. You need JavaScript enabled to view it. ; This email address is being protected from spambots. You need JavaScript enabled to view it.
+4 021 402 9541
@UPBCAMIS