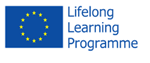 Joyful Adult Training Using Augmented Reality
Grundtvig Learning Partnership Project No. GRU-12–P–LP–74–B-CZ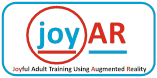 joyar.aidorg.ro     

November 2012 saw the 'kick-off' meeting in Malta for a new Grundtvig Learning Partnership—Joyful Adult Training using Augmented Reality, or JoyAR for short. This Grundtvig project brings together 9 partner organisations from 6 different countries to explore how the new technology of Augmented Reality (AR) can be used in an Adult Learning environment.
In recent years researchers and engineers have been using the increased power of personal computers, tablets and smartphones to pull graphics out of your television screen or computer display and integrating them into real-world environments. This technology, called augmented reality, blurs the line between what's real and what's computer-generated by enhancing what we see, hear, feel and smell.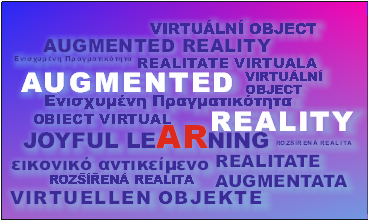 What is Augmented Reality (AR)
Augmented reality (AR) is defined as a form of technology where computer generated images are superimposed onto objects as a form of enhancement. They improve or augment what is already there. The integration of the real with the simulated blurs the boundary between the two as well as enhancing our senses. Augmented reality is nearer to the real world than virtual reality which is based upon fully immersive artificial worlds.
Augmented reality is becoming more commonplace in our everyday life due to the increasing power of PCs, tablets, and smartphones. Mobile phones especially the iPhone use augmented reality apps which allow you to view computer generated images that have been superimposed over real world images.
Augmented reality is also used in marketing and advertising as a means of enhancing certain aspects of a product in order to make it more attractive which will boost sales. Augmented reality will develop in line with mobile technologies, for example, more AR apps which provide additional information that enhances what is already there. One example of this is an app which tells you about places of interest whilst you are on holiday or travelling for business. All you do is point your phone at an appropriate landmark or area of interest which then displays relevant information.
Other areas where augmented reality could be used include:
- Teaching, e.g. explore aspects of an ancient civilisation as part of a history lesson.
-  Medicine, e.g. anatomy training for medical students
-  Fine Art, e.g. as part of a mixed media artwork
-  Sales and marketing, e.g. used to promote a new product.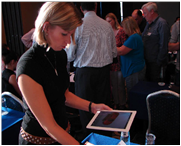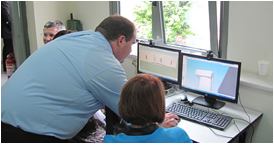 Partners
The partners of the JOYAR project come from six European Countries. Due to their background, the JoyAR partners have a genuine interest in making learning a more enjoyable experience. While the Augmented Reality technology is not new, it is only in recent years that its potential in education is beginning to be explored. The focus has primarily been on introducing this technology into mainstream classrooms at primary and secondary levels. Little work has been done to-date on using AR as a mechanism for creating a joyful and enriching learning experience for adults. 
The project's partners are excited by the possibilities that this new technology offers in the field of adult education. However, due to a lack of knowledge and experience with AR technology and AR in education, they felt the needed to get together with experts in the field to learn about and develop case-studies of AR for adult education and training.
Univerzita Palackého v Olomouci – Přírodovědecká fakulta - Czech Republic
Vocational Training Centre Apopsi SA - Greece
County Dublin Vocational Education Committee - Irland
SC Arborist SRL – Romania
University Politehnica of Bucharest, CAMIS Center - Romania
South West Learning and Skills - United Kingdom
Joanna Pinewood Education Limited - United Kingdom
MacDAC Engineering Consultancy Bureau (MECB) Ltd. - Malta
Saint Theresa College - Malta
Disclaimer
The content in this communication reflects the views only of the JoyAR  consortium partners and the EU Commission cannot be held responsible for any use which may be made of the information contained therein.